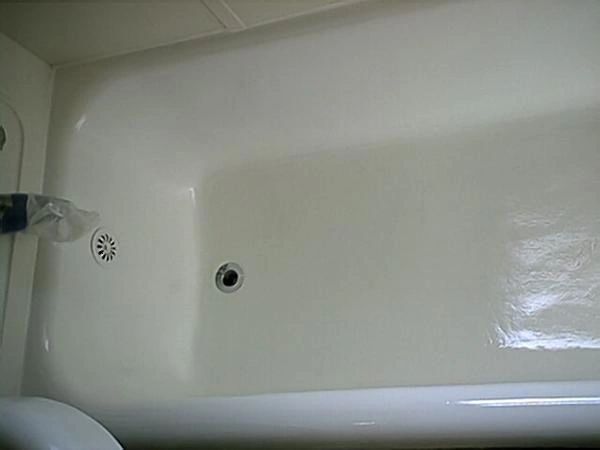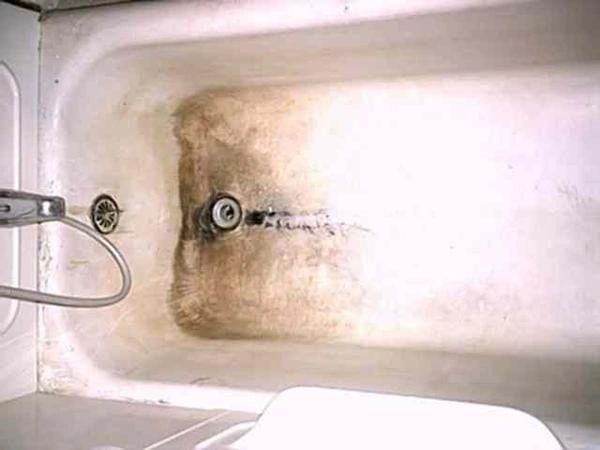 Welcome to theBathboy.com! The Web's home for your friendly local professional bathtub refinisher. We are located in Rockford IL. We have serviced most of southern Wisconsin and Northern Illinois since 2001. Madison to Rochelle. Stockton to Hampshire. Bathtub refinishing has earned a reputation for providing an exceptional value compared to replacement...but not all bathtub refinishers are created equal. What makes the Bathboy different?

The Bathboy uses the best products and takes the time to do the job right...every time. Maybe that's why we have 100% positive feedback from our customers on Angies List. NEVER a complaint the BBB. This is not a fun job but we work hard at what we do and we are good at it! The Bathboy has earned an outstanding reputation for saving old or ugly bathtubs, sinks, and tile by using the best products, providing the best service we can, and taking the time to make sure each job is done like it was our own. My personal tub has been refinished with the same products we will be using on yours...not only am I the owner...I'm a client. :)
We are locally owned and operated.
When you call you will talk to me...my name is Michael. We have refinished thousand's of tubs, tiles, and showers since our founding in 2001. We like to keep things simple...OUR BATHTUB, TILE, or SHOWER REFINISHING SYSTEM WORKS WITHOUT FAILURE!!! We pride ourselves on offering the best refinishing in the area...possibly the world.

SAVE TIME!
Because our products dry so quickly, we are able to recaulk your tub before we leave. You can use your new looking tub, tile, or shower in 24 hrs.
SAVE MONEY!
Save thousands of dollars and hours of work. Refinishing is an awesome alternative to replacing that worn or discolored bathtub, tile, or shower. We are competitively priced.
SAVE HASSLE!
Not only will you save hours of work. You will have a durable tub. We are proud to say that our process works on any tub or title without failures. This might sound obvious...but almost half our work is stripping and redoing our competitors failures.

Serving Northern Illinois and Southern Wisconsin since 2001 and not one complaint to the BBB! HOW? WHY? First of all...we are a polite simple guys that are good at what they do and we like happy customers. Second, we are fair. If we can do something for less we will. Most tubs require the same meticulous prep work and the same amount of product so we can give you a real good idea of the cost ahead of time. Finally....the Bathboy uses a tried and true system. Our system was designed specifically for refinishing by refinishers. The Crosslink adhesion (now "Crosslink III") acts like a super glue bonding to the surface. The High-Solids-Poly-Urethane-Enamel bonds to the crosslink adhesive and creates a water tight, chip resistant, easy to clean, glossy surface. It is alot like automotive refinishing BUT it is about 25% more chip resistant and has better gloss retention. It can be under water 24 hrs a day without a problem...and exposed edges DON'T PEEL!!! All Bathtub refinishers spray a new surface on your tub. Doesn't it make sense to use the company with the best adhesion system in the industry? If you have an ugly tub tile or shower don't waste your time and money else where. Call the Bathboy and start enjoying a like new tub.
ALMOST half of our work is fixing the "other guys" or DIY finished tubs!!!!
YOU MAY END UP PAYING MORE IN THE LONG RUN IF YOU USE THE CHEAPEST GUY....unless we are the cheapest guy. ;) We are very competitively priced. It doesn't cost much more to do things right.
Do it yourself kits can be a waste of time and money.
You can't just box up and sell the chemicals professionals use to prep tubs. The products that come in these kits simply aren't good enough to do a proper job....and it's a mess.
What is the difference with Bathboy Professional Refinishing?
The difference is a system designed from the ground up with tub, tile, and shower refinishing in mind. The difference is a quality job that lasts for years and years and a local guy that will stand behind it.
While there are a lot of different names for refinishing a tub, there is only one way to do it right and adhesion is the key.
We use Crosslink III the best adhesion system in the industry.
Simply put,
Bathboy does it right the first time or it gets fixed for free. We are not in the business of ripping people off
.
A tub refinished by the Bathboy will remain glossy, chip resistant, and clean for decades
if cared for properly which is pretty simple. No abrasive cleaners. No suction cup bathmats. Treat it like your car, do not sand it with a scouring pad. It is glossy and non-porous...clean-up is a breeze.
E-mail with the form below or call
If you have any questions, would like a free estimate or would like to schedule a time to get your bathtub, tile, sink, or shower refinished.
Check out the rest of the website for other examples of our reglazing / refinishing work, our anti-slip bathmat's, and our new drain trim kits.
Dress up your old worn drain with
drain refacing
. Gives your worn rusty plumbing fixtures a new look but leaves the plumbing untouched. It really is the perfect solution for a nasty looking but otherwise functional drains.
Thanks for taking the time to check us out,
Michael Bivins
theBathboy
815-289-TUBS(8827)
Owner